Summer hasn't really started in the Arctic yet, but the ice is melting at an unprecedented rate...
The sea ice area has just dropped below the long-term record: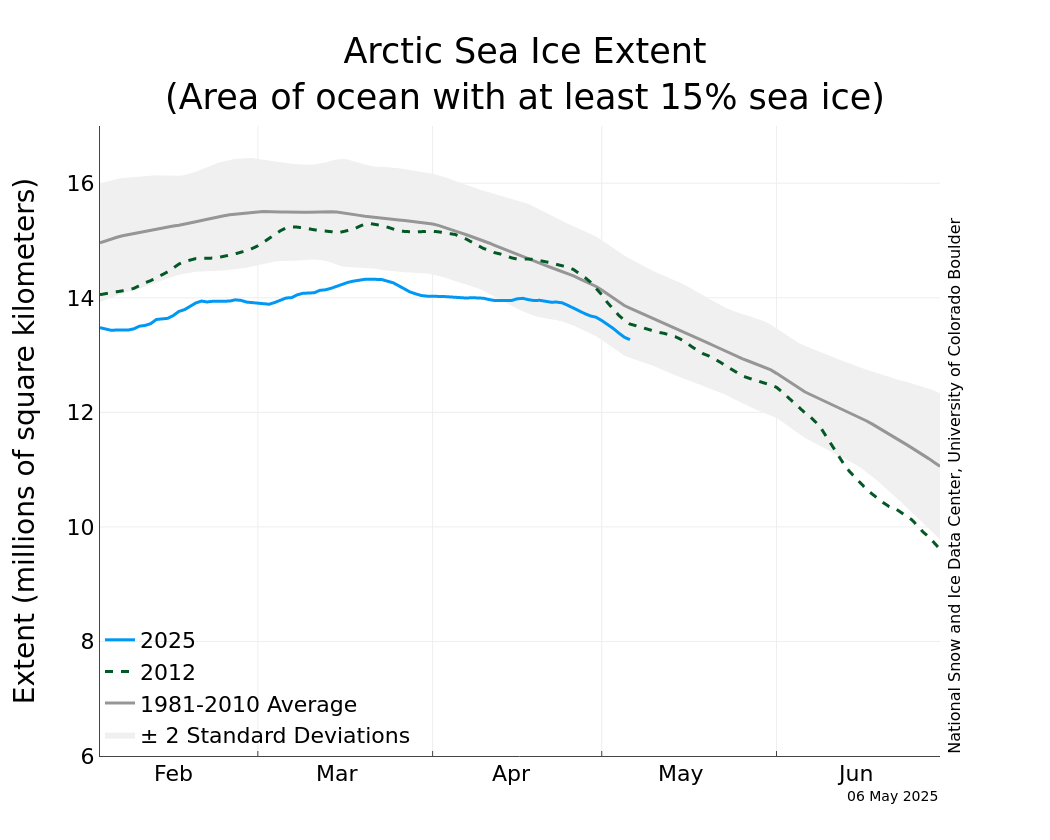 But as everyone should know by now, the area is really not the story, it's the
Volume
of ice that really matters....
I find the last four years on the volume grid very scary - we are now losing ice much faster than the long term trend. - Not good!
While ice melting in the Arctic Ocean doesn't raise sea levels, all that resulting open water absorbs a lot more of the Sun's heat, which DOES raise temps, which will then accelerate Greenland melting...
We are SOOO screwed!